Here is a new french comic book. the story is from Fred Duval and the drawing are from Christophe Quet.




In a near future ( 2052 ), the society is dominated by multinationals, which influence has repercussions going to the world geopolitics. Steve Travis, freelance pilot, thought he was making a simple delivery for an orbital space station. However,he is taken in the middle of a conflict between Baxter & Martin and Transgenics, two firms specialized in agronomy and biotechnologies. Both targets of a very powerful terrorist group led by Vlad Nyrki, former engineer back from the dead, who seems to have accounts to settle with certain members of the station.





Vlad Nyrki, mortally wounded in a climbing accident. He's back and he's really angry ...



If the story seems really simple, it quickly becomes more complicated. We will very soon discover that the terrorist are manipulated by mysterious people and the sympathetic Travis is not as clean as he seems. the characters each have a strong personality and some of them are so interesting that they have their own spin-off serie (Pacman, the irradiated rasta hacker and main character of the "Travis Karmatronics" serie). If the serie begins in the space meteo station "Huracan", the action comes back to the g round from the jungle to the streets of megapolis... Travis has to fight against those mysterious enemies who conspire in the shadow in real life as well as in cyberspace. We have here all the ingredients of a good CP story.





Paquito Mannoni a.k.a Pacman



the serie is split into three parts (for now). the first one is composed of the five first books and is called

the Cyberners

. the plot is focused on the mysterious "Minotaure" giving order to the terrorists responsible for the attack against the space station...





Who is really the Minautore?



the second part is focused on the

Vitruvia

Company sending assassins after Travis, Vlad and Pacman ... but why?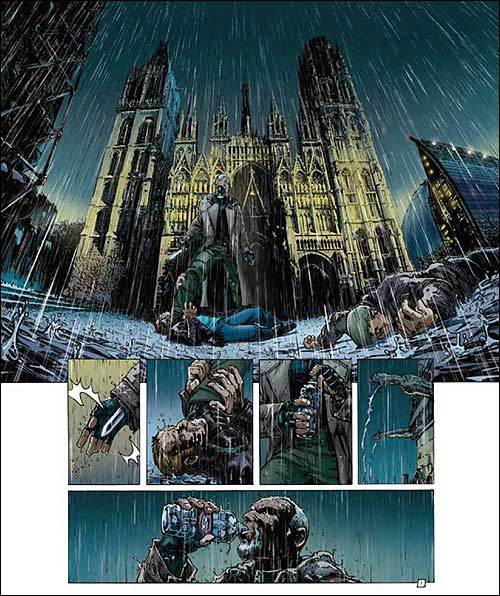 Told you that Vlad was angry ...



the third part tells the story of Dommy, the home automation AI that has taken control of the water supplies on the moon bases, beginning a new market with it's

Blue Gold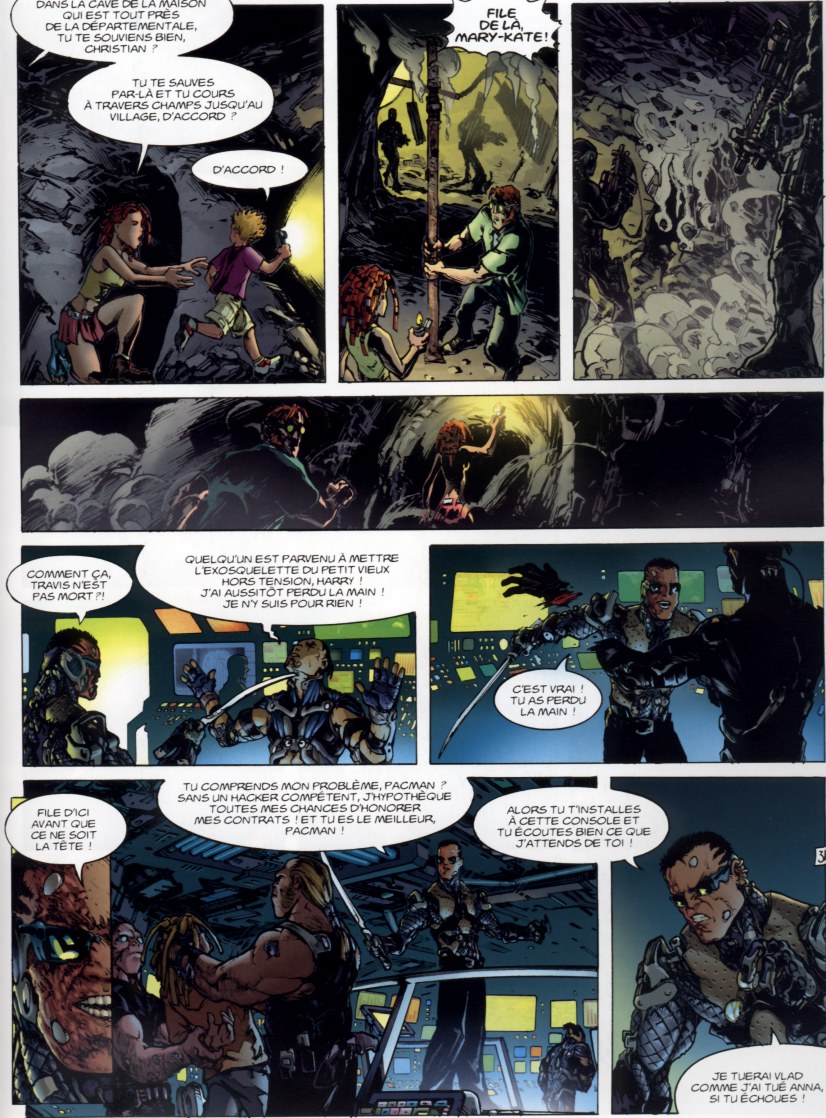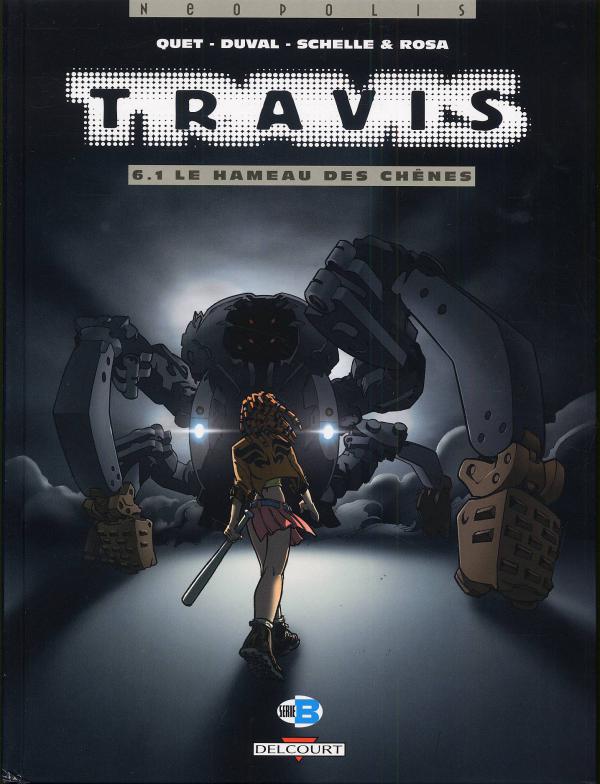 Travis takes place in the same universe than another CP french comic book

Carmen Mc Callum

(I'll talk about it later) and there are some common points between the plots of both these stories. There is even another spin-off Travis + Carmen ...

Ps: As far as I know, Travis was never translated... but I haven't really searched.
_________________
Loading translation module
Status : in progress...